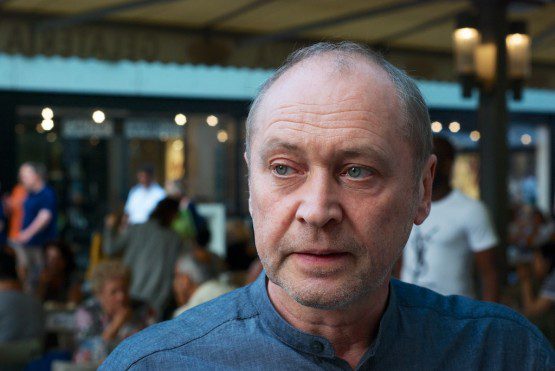 Anatoliy Olshanskiy is an extraordinary musician and indeed a visionary. With the help and support of his teacher and personal friend, Vladimir Ustinov he created GRAN, the new acoustic instrument with a vast sonorous palette.
This hybrid changed his life completely; she made him cross the ocean and back, introduced him to Sir Paul McCartney and incredibly gifted luthiers around the world, has brought him together with a princess and settled him in Vienna. Please see the What is the GRAN guitar for more details on his challenging of the fundamental approach to classical and modern guitar playing.
"I saw him in Los Angeles a few years back, on stage he said this about Frank:
"He was a slave driver. But he was MY fucking slave driver!"
Quote by CookieDuster. Thank you.